#firstworldproblems
This is why we so rarely reblog anything.
Tweet
olliviaacapozzi asked: Can you recommend any books for opera nerds? I have already read Renee Fleming's "The Inner Voice" but I have yet to find any other good books besides "Opera for Dummies" which I really don't need.. any help is greatly appreciated!
It really depends on what sort of operas you're interested in. The Cambridge Companion to Opera Studies is a decent start.

If you're more interested in a particular topic—for example, eighteenth-century operas—a book like The Cambridge Companion to Eighteenth-Century Opera might be good. Alternatively, you could look into resources on particular composers of interest. For instance, you could check out The Cambridge Companion to Mozart. 

I guess I really just like Cambridge companions. They don't always end up being the most useful or in-depth source for papers, but they are great for exploring broad topics and finding out what you're interested in. No, Cambridge didn't pay me to say any of this. 

Happy reading!

MTA fans and opera lovers, got any other suggestions?
Tweet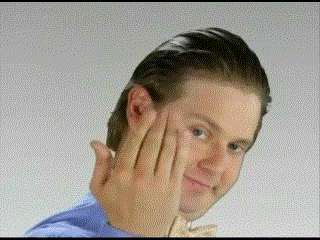 PSA: Don't monopolize practice rooms unless you wish to be ostracized by your peers. (Using the restroom quickly is the only acceptable excuse.)
Tweet
A much-needed bookcase.
Excitement abounds.
#NerdAlert
#NoMorePilesOfBooks
Tweet
Tweet
Tweet
Tweet
#SaturdaySnapchat #OtherUsesForGrout 
Tweet
5 pages:
20 pages:
Tweet
tbroy2 asked: Could you recommend some Leopold Kozeluch works so I could learn more?
Greetings,

Since saying "all of them" would be a copout and probably somewhat useless to you, I am happy to recommend (and post links to) a few pieces you can listen to online. First, I offer a brief biographical paragraph.
Leopold Kozeluch (26 June 1747–7 May 1818), born in Velvary (Bohemia, a region in present-day Czech Republic), was christened Jan Antonín Kozeluch; by 1773, he had begun calling himself Leopold in order to distinguish himself from his older cousin, also named Jan Antonín Kozeluch (1738–1814). After receiving his initial music instruction in Velvary, he traveled to Prague to study counterpoint with his older cousin. While there, he studied piano and composition with Franz Xaver Duschek (1731–1799). Like many composers of the time, Kozeluch initially studied law, but he changed course upon the success of his first ballets and pantomimes in Prague. It was at this point, in 1778, that he chose to relocate to Vienna to play piano, teach, and compose. Kozeluch composed nearly four fifths of his pieces during this stint in Vienna (1778–1802).
Picture: mezzotint of Leopold Kozeluch by William Ridley, 1797
MTA's Choice: 
Pieces by L. Kozeluch which are publicly accessible online
(click on titles below to be redirected to recordings)
Symphony Concertante in E-flat Major
The trumpet part is excellent, though he composed the contrabass solo in the stratosphere for some odd reason.
Symphony in G Minor (I. Allegro)
(II. Adagio)
(III. Presto)
My favorite Kozeluch symphony is an entity that does not exist. I enjoy most of them, each for different reasons. However, this seems to be the most popular one to perform nowadays, so I've linked you to a performance on period instruments (with actual performance video!).
La chasse au sanglier
…if you, like myself, simply cannot live without getting your harpsichord fix every now and then.

Trio Sonata in G Minor
This is a live performance video. Unfortnately, the audio is somewhat muffled, but we can hardly complain about anything that involves an actual fortepiano.
It is difficult to sum up a composer so near and dear to my heart in a single post and with only a few links, especially when there is a plethora of other great stuff by him on Naxos, iTunes, etc. Among other things, I do highly recommend the String Quartet in A Major, Op. 33 No. 2,  but I was unable to find a YouTube recording. In any case, I hope this was helpful.

Cheers,
MTA
Tweet